Lately I've gotten a few emails asking who I'd cast if there was a Void City movie. Putting aside the whole idea that I likely wouldn't have any input at all and going with the conceit that in the reality of the question being asked, I actually have some say-so...
If it were me, I'd be tempted to cast two actors.
Scenes which were from Eric's POV would have Denis Leary
Scenes from Tabitha's POV would use Josh Holloway: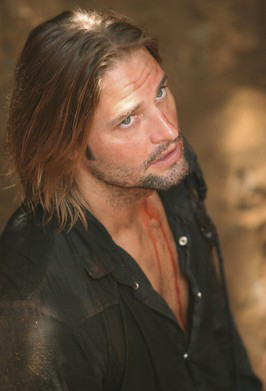 I don't get many questions about who would play Tabitha or Rachel, but every who has asked about Eric has also asked about Ebon Winter. If I could get ahold of a time machine, I'd say a Labrynth-era David Bowie, but seeing as how I don't have access to one... maybe... Adam Lambert from this season of American Idol?
What do you think? Who would you cast?